Everyone struggles to create shareable content, content that is retweeted, Liked, and spreads out on the various social media platforms.
Writing quality content can be a challenge, for sure, but it's more than just the quality of your writing. Creating shareable content requires good headlines, images that quickly convey your message and have meaning for your audience and some idea as to when is the best time to post.
In short, creating a steady stream of shareable content requires knowledge and a plan.
Here are six articles that will help you understand how to meet those challenges.
Keys to Sharable Tweets and Posts
Here is a list of blog posts explaining how to write sharable headlines, posts and tweets to grow your network.
Oct 23, 2013 - fastcompany.com -

43
Leo Wodrich, one of Buffer's founders, explains how to create headlines and posts for social media and blogs that will get Followed, Tweeted and shared. The thing I like most about the article is it doesn't just say, "write great content" like so many (unhelpful) articles.
Oct 23, 2013 - forbes.com -

35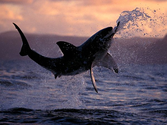 Article from Aaron Perlut in Forbes: "A few weeks ago in St. Louis, I was having lunch with two friends -- Gabe Lozano, the CEO of LockerDome.com, and Sierra Cook, the brand manager for Anheuser-Busch's Bud Light Platinum. We were discussing the changing nature of social media, and in particular, what content drives more engagement today."
Oct 23, 2013 - marketingland.com -

42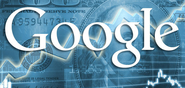 If social media is a cocktail party, then all the great gossip, funny stories and interesting tidbits you hear at that party are the kinds of content we're all striving to create. People share information online for the same reasons they share in real life. The good news?
Oct 23, 2013 - socialmediaexaminer.com -

34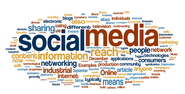 Is your blog feeling a bit flat? Are you looking to attract more of the right kinds of people to your content? Shareable content on social media has different rules that blog posts.

If you struggle to attract a steady stream of quality readers to your blog, you're not alone. The good news is that your blog isn't a lost cause.
Oct 23, 2013 - searchenginejournal.com -

41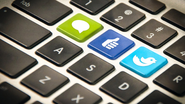 Excellent article from SEJ: When President Obama won his second bid for election, he made history in more ways than one. Outside the political sphere, our newly reelected president made social media history. Shortly after his victory was announced President Obama posted a photo to his official Twitter and Facebook accounts.
Oct 23, 2013 - wealthywebwriter.com -

34
One of the biggest compliments you can get as a writer is to have someone willingly share your content - any of it and frequently. But in order for your reader to want to share what you've posted, it needs to be good ... And easy to share.